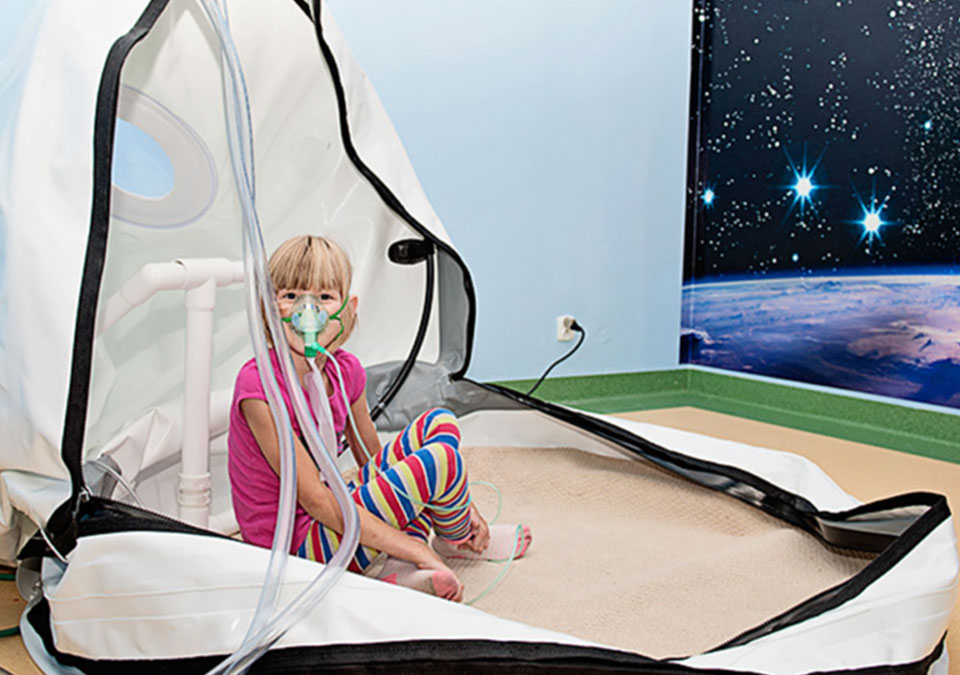 Hyperbaric chamber
---
Using pressure which is higher than the normal atmospheric pressure makes it possible for oxygen to penetrate tissues of the body. This means that oxygen gets to all these spots which, in normal conditions, it could not reach – spots with poor blood supply – wounds or after-injury places.
Exposing the patient to oxygen under increased pressure in a sealed room effectively saturates the tissues with oxygen. Oxygen penetrates not only into red blood cells - its concentration also increases in plasma, the lymphatic system, and cerebrospinal fluid. While the patient is in the chamber, resting, listening to music, or reading a newspaper, their body reaps benefits that cannot be achieved by any other type of therapy.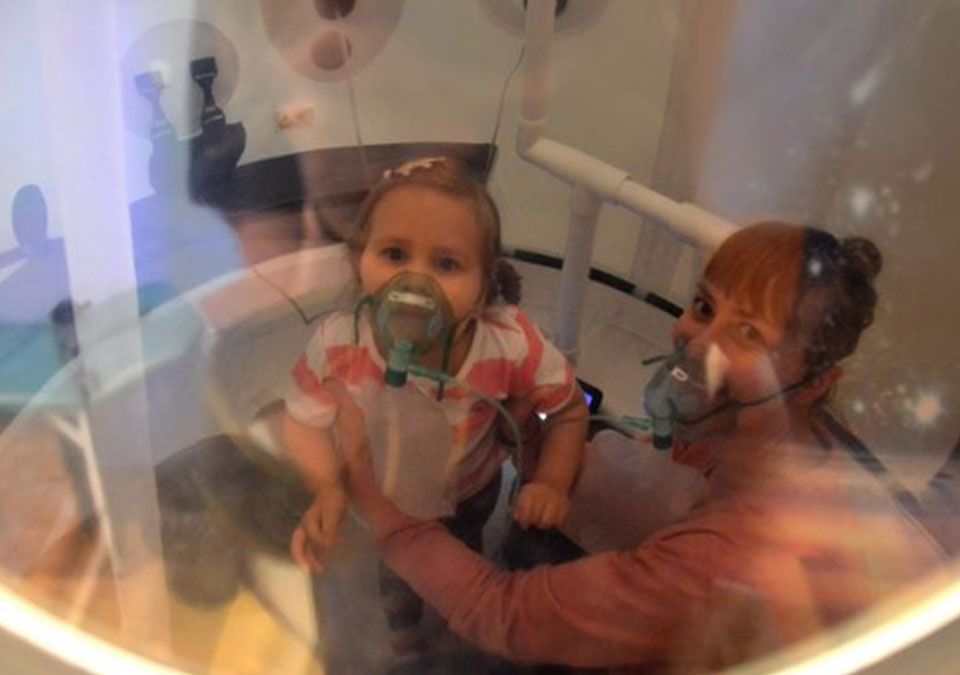 The patient exposed to higher pressure in a sealed room, has their tissues saturated with oxygen, which penetrates not only red blood cells but also serum, the lymphatic system and cerebrospinal fluid. While relaxing, listening to music or reading a newspaper in a hyperbaric chamber, the patient's body is being pumped with oxygen, like in no other type of treatment.