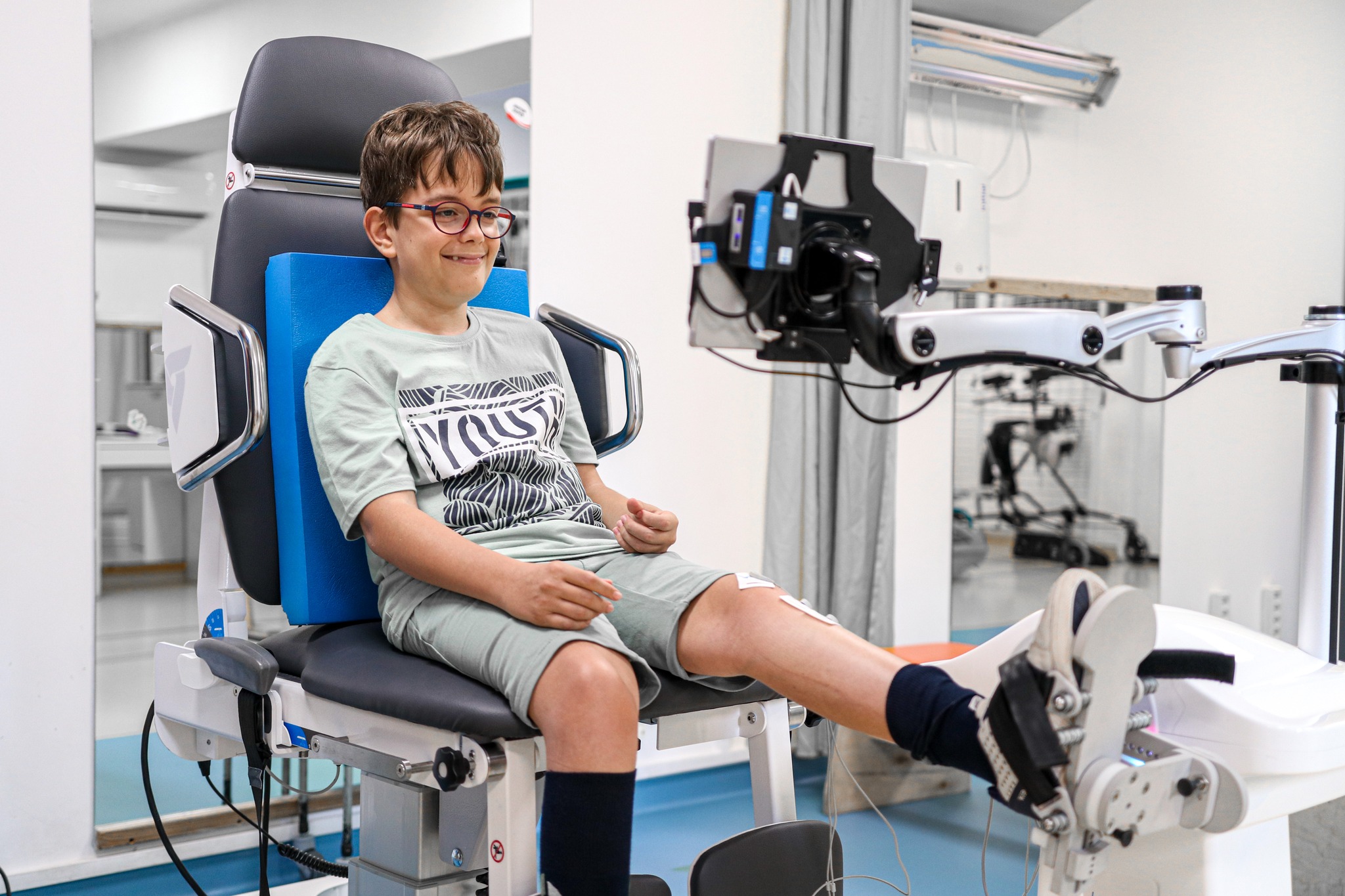 Luna Emg
---
The Luna EMG is a device for rehabilitating patients with muscle weakness or atrophy, utilizing the EMG signal. Thanks to this, the patient can be active in the rehabilitation process even if the contraction of their muscles is not visible. The EMG signal is read using electrodes placed on selected muscle groups, and then displayed on a screen or television during therapy. This allows the patient to continuously monitor their work and progress, enhancing their engagement in the therapy process. With various attachments, the movement triggered by the EMG is conducted within the physiological range for different parts of the body.
Patients can perform more repetitions with the Luna EMG even when there is no limb movement (increased intensity, number of repetitions). The patient learns how to tense various muscles, relax others, and how to work on reducing compensation. Exercises are aimed at improving: muscle strength, muscle coordination, and range of motion.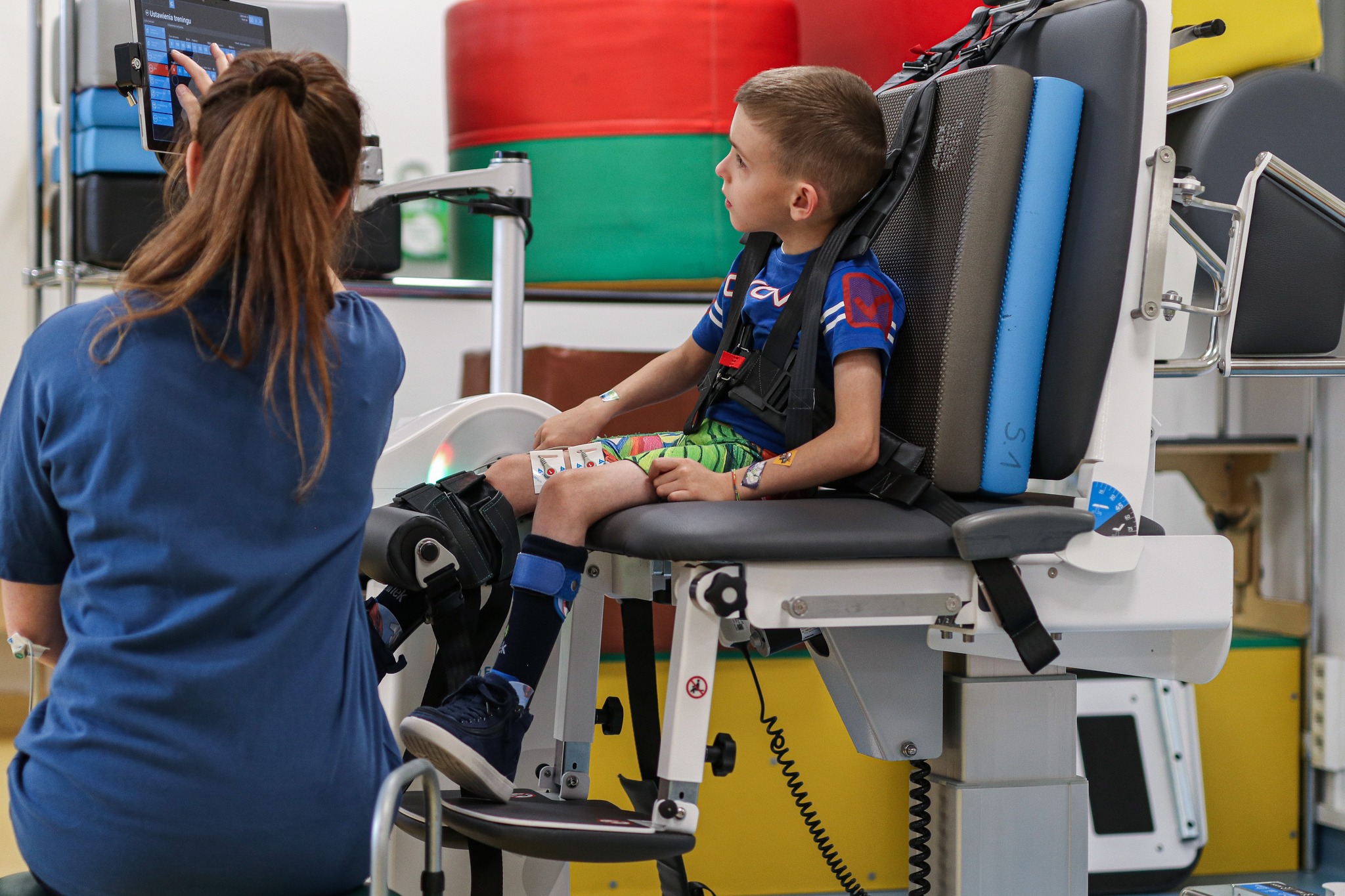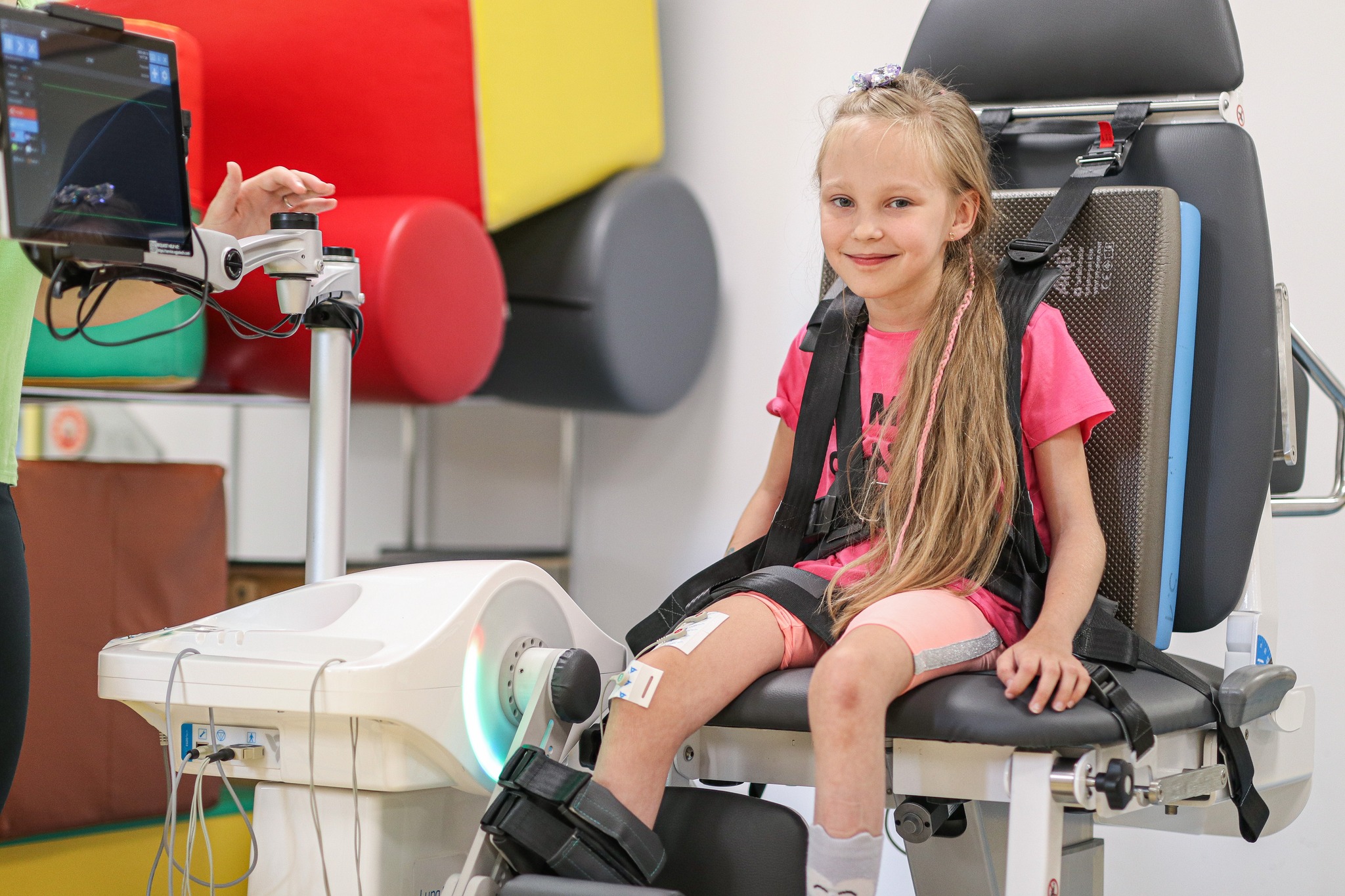 Rehabilitation robot for training and assessment of neurological and orthopedic patients. The most unique feature is Reactive Electromyography. "Active patient participation leads to significantly greater activation of the sensorimotor network during active motor control, compared to passively performed movement." With the Luna EMG, active participation can be achieved even in patients who are unable to move independently.