Vision therapy
---
It is a therapy during which patients develop their ability to use the sense of sight. It is aimed at children whose parents are concerned about their visual functioning. Parents may be worried about e.g. their children's reduced ability to focus the eyes on a toy, their difficulty in following a moving object with their eyes, manipulating objects without visual control as well as difficulty in reading in older children.
Vision therapy, accordingly to our patients' needs, entails stimulating vision and supporting visual functions related to the control of eye movement. The program of vision therapy is created after carrying out functional vision assessment and an observation, whose objective (among other things) is to rule out cortical visual disturbances, being a result of nervous-system damage.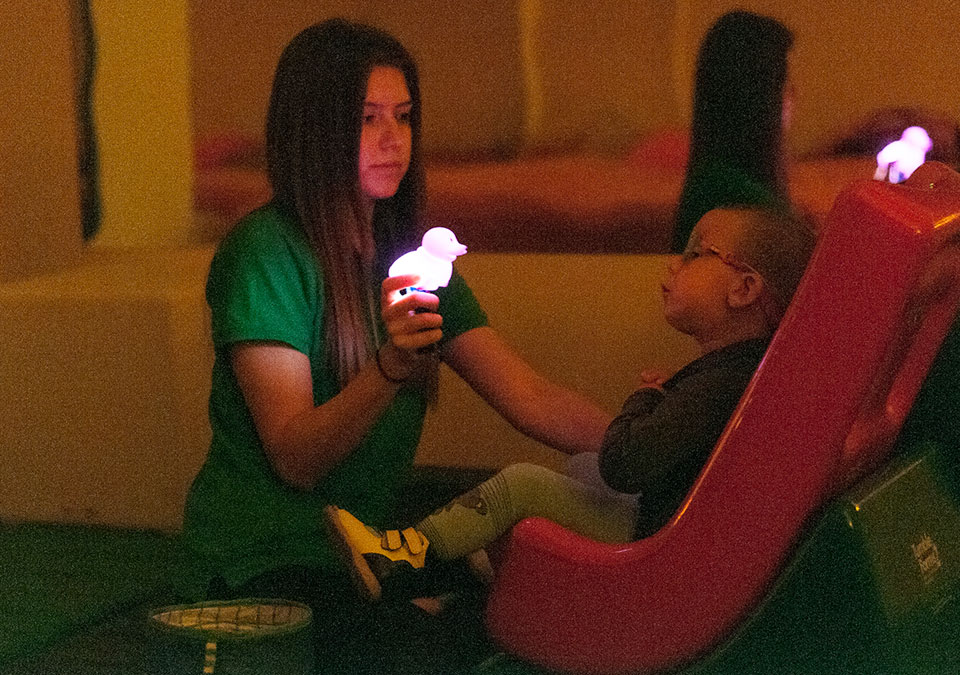 Thanks to diagnosing child's visual difficulties, implementing suitable strategies of treatment and adjusting child's environment to his/her needs, the child has an opportunity to make full use of his/her sight in everyday life. Improved visual functioning may manifest itself in better focus on a toy, faster reaction to visual stimuli or more effective copying from the whiteboard at school.