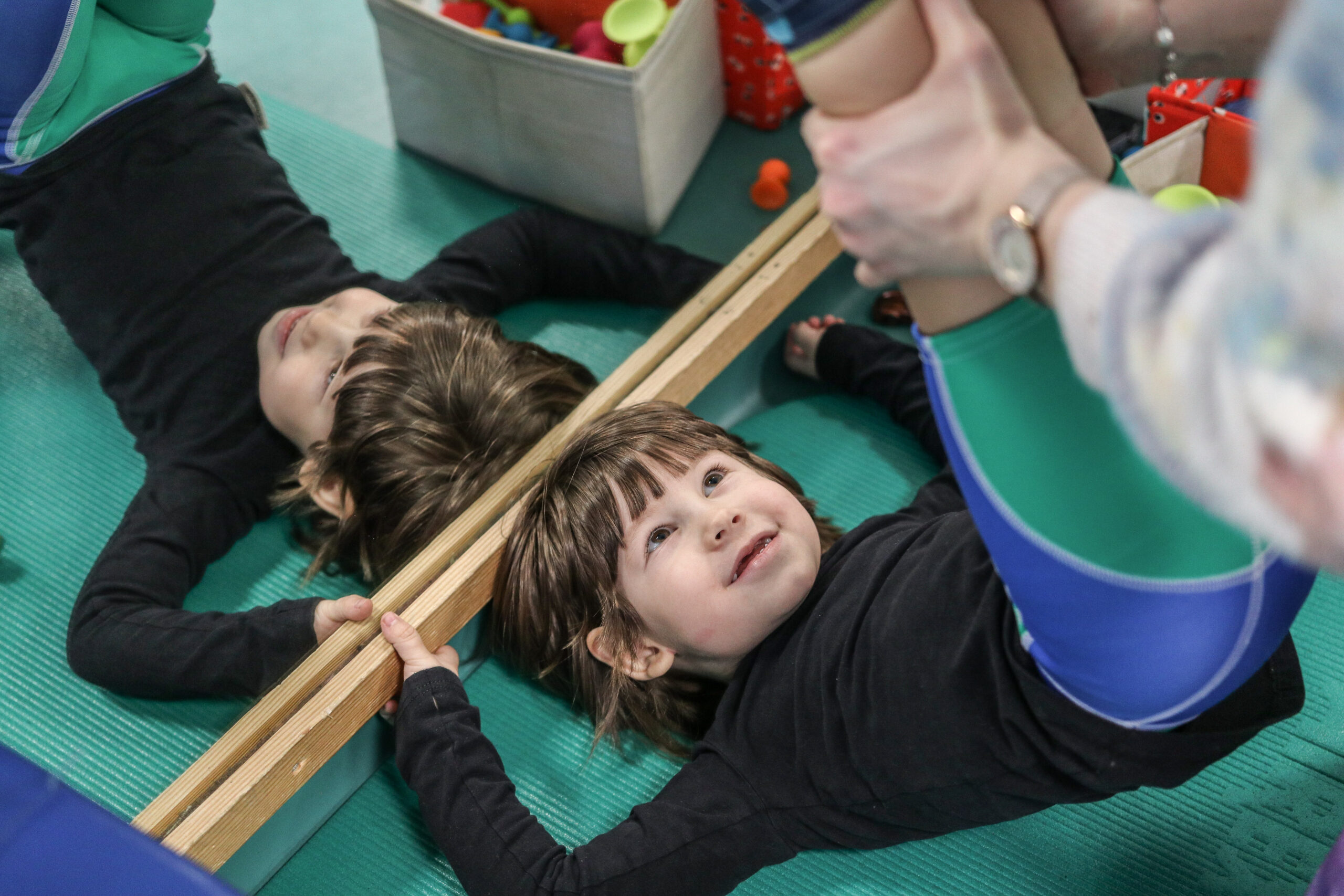 ---
The Intensive Therapy Center "Olinek" boasts many years of experience in rehabilitating patients with diseases from the NBIA group. Thanks to close cooperation with research centers and comprehensive care in the field of physiotherapy, occupational therapy, neuropsychology, vision therapy, and orthotics, we use the most modern methods and equipment.
---
During the treatment sessions, there is the possibility of a full patient evaluation (functional status examination, measurement of range of motion and muscle tone), identifying the main problem and therapeutic goal important for the patient and their caregivers, an individual therapy plan, and fitting of rehabilitation equipment.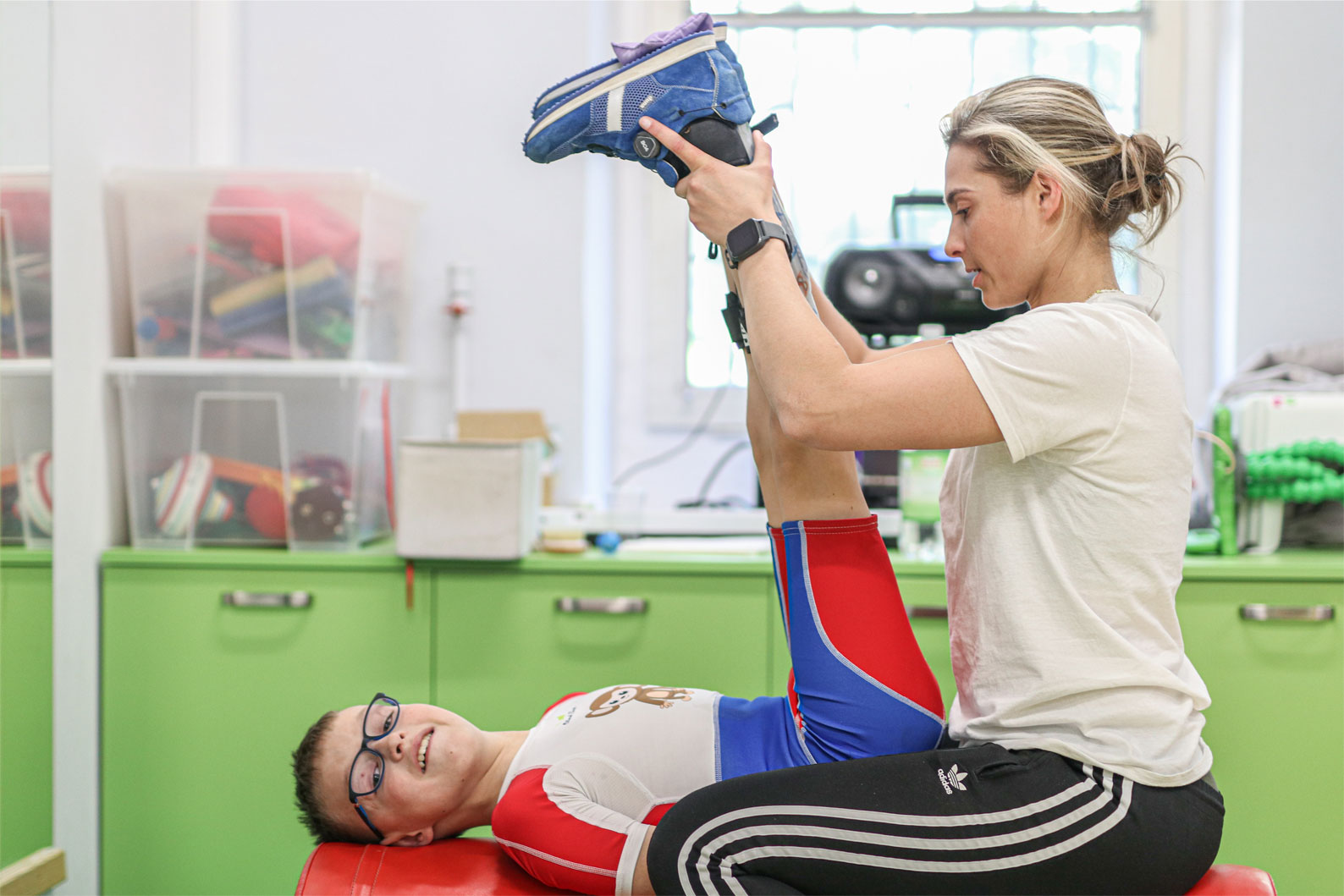 ---
Thanks to our individual approach to each patient, we have the opportunity to tailor the appropriate therapy and intervention to the main problems presented by the patient, which allows for faster achievement of the set goals.
---
PKAN
Maintaining the functions of walking, standing, and sitting
Protection against secondary changes (joint contractures and joint deformities)
Work on communication and eating
Improving trunk stabilization
Normalization of muscle tone
---
Recommended therapy for patients with PKAN:
Functional physiotherapy
Galileo vibrotherapy
Functional electrical stimulation
Suit therapy
Hand therapy
Neuropsychologist/Speech therapist
Craniosacral therapy
Osteopathy
---
BPAN
Stimulation of development and achievement of new motor skills
Learning communication
Prevention of joint deformities and scoliosis
Recommended therapy for patients with BPAN:
Functional physiotherapy
Hand therapy
Neuropsychologist/Speech therapist
Psychologist
Osteopath
PLAN
Activation for movement and position changes
Polysensory stimulation
Securing body position
Alternative communication
Recommended therapy for patients with PLAN:
Physiotherapy with vibrotherapy
Hand therapy
Vision therapy
Sensory Integration (SI)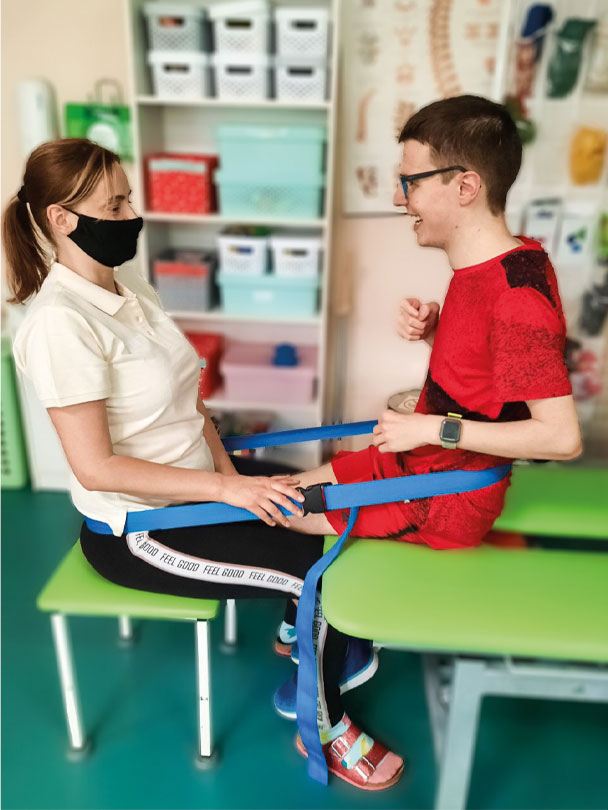 MPAN
Working on changing positions: turning, sitting, walking
Ensuring proper standing, sitting, and lying positions
Stimulation and improvement of speech
Increasing the range of motion in joints
Muscle-fascial relaxation
Strengthening muscle strength
Recommended therapy for patients with MPAN:
Functional physiotherapy
Serial casting therapy
Neuropsychologist/Speech therapist
Vision therapy
Galileo vibrotherapy and stochastic resonance
LUNA robot utilizing EMG
Acupuncture and dry needling
Massages, muscle-fascial relaxation
Hyperbaric chamber